Back to the buzz
This is not a webinar invite
29 October 2020
No, we don't want to invite you for another webinar, but we'd like to invite you for a moment to connect. It will leave you inspired and energised, and that's a promise ;-).
We are all missing moments of togetherness and the usual opportunities to chat with colleagues and peers. And there's so much to catch up on!
Indeed, with Covid-19, we've taken a giant step towards the future. Processes that were already brewing have gone full speed ahead. Our lives at work and at home have been transformed. But what just happened? And whatever's next?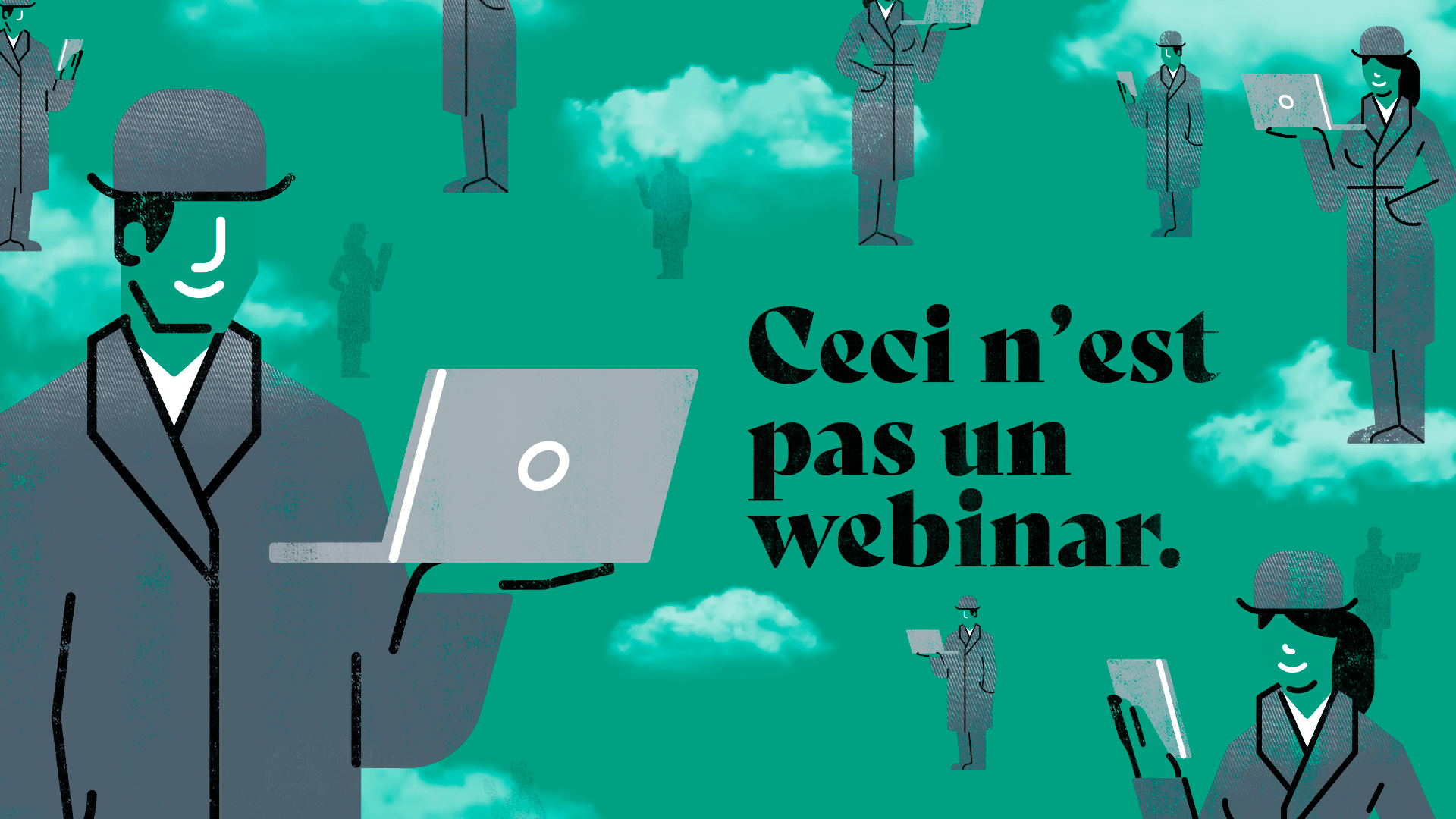 Time for our second edition of "Ceci n'est pas un webinar"!
Delve into what's new in the world of digital transformation, explore the art of agile working,... and, above all, enjoy an informal & inspiring online moment with colleagues and peers, to network, catch up and make sense of today's upside-down world.
Joining us this time, a panel of 3 experts, who'll kickstart the conversation with their stories on today's hottest topics.
Jan Zwang, Senior manager Market & Customer Insights @ Vodafone Ziggo (NL)
Boasting 25 years of experience in market intelligence and elected market researcher of the year by MOA, Jan's worldly knowledge will take us a long way in making sense of the post-Covid world.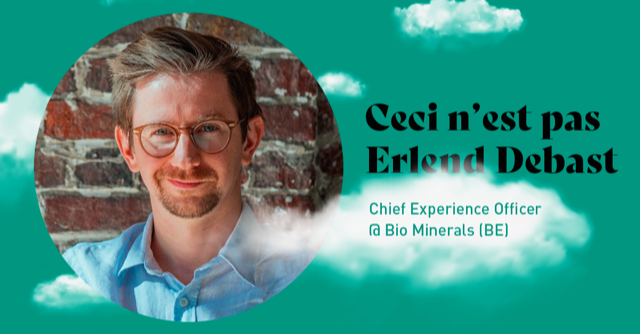 Erlend Debast, Chief Experience Officer @ Bio Minerals (BE)
Clarity and solutions in a complex and confusing world? Ask Erlend! He's an expert in next-generation (digital) design and experience. Just the person to clear the mist hanging over today's market and shed light on the future!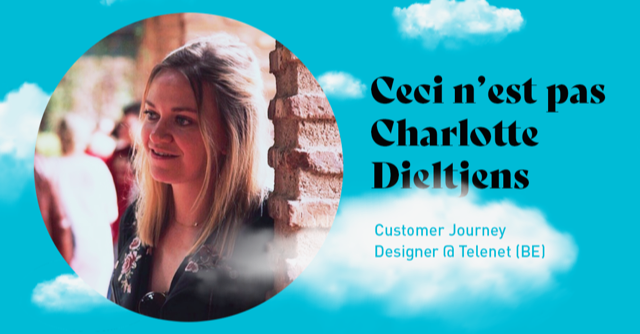 Charlotte Dieltjens, Customer Journey Designer @ Telenet (BE)
Keeping customers happy comes naturally to Charlotte. She thrives on pinpointing the problem and solving it in the best possible way.
… + a mysterious guest will join us for an energising & happy moment!
Pour yourself a coffee and be part of this refreshing online break on Thursday 12 November from 4PM to 5PM (CET time).