Back to the buzz
Welcome @ The Greenhouse Antwerp!
22 November 2019
We are pleased to announce our new office location in Antwerp! This new location will be our company's fourth office.

Antwerp? Why we believe Haystack Consulting matches this vibrant city:

To meet up with you in the continent's best connected city.
It's in the middle of our office in Leuven and Amsterdam - Our needefinders can catch up halfway and avoid long journeys!
To step out of the daily office routine, working remote is a great way to get a fresh perspective.
To encourage our Needlefinders to meet up with co- workers from other exciting companies.
To empower the growth of Haystack Consulting by expanding the radius for new talent.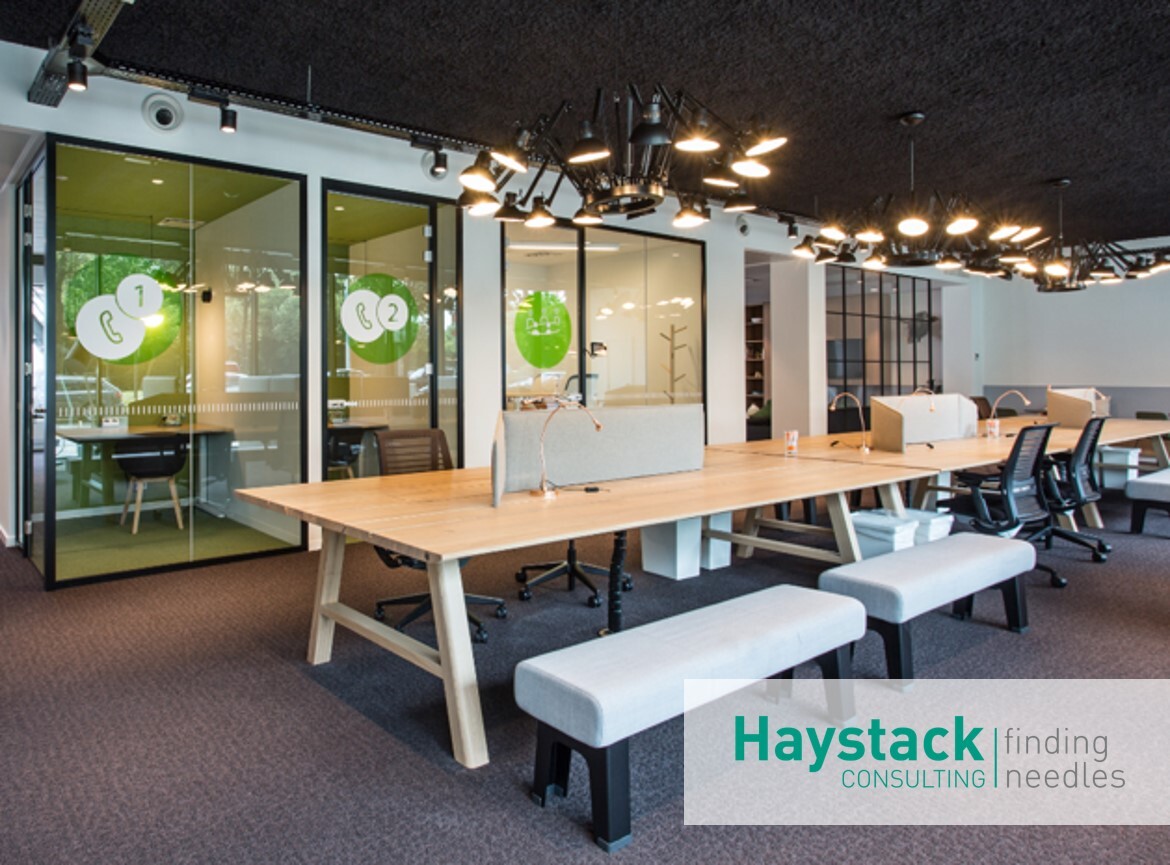 You can find us in the beautiful Greenhouse Berchem - Uitbreidingstraat 66, 2600 Antwerp – only a few minutes away from the E19 driveway and the train station.
Join us for a coffee, lunch, chat or meeting… no kidding, it is an amazing place to get inspired!