Back to the buzz
"Research is reading people": in conversation with Advisor Qualitative Research Geertrui Vannoppen
03 November 2022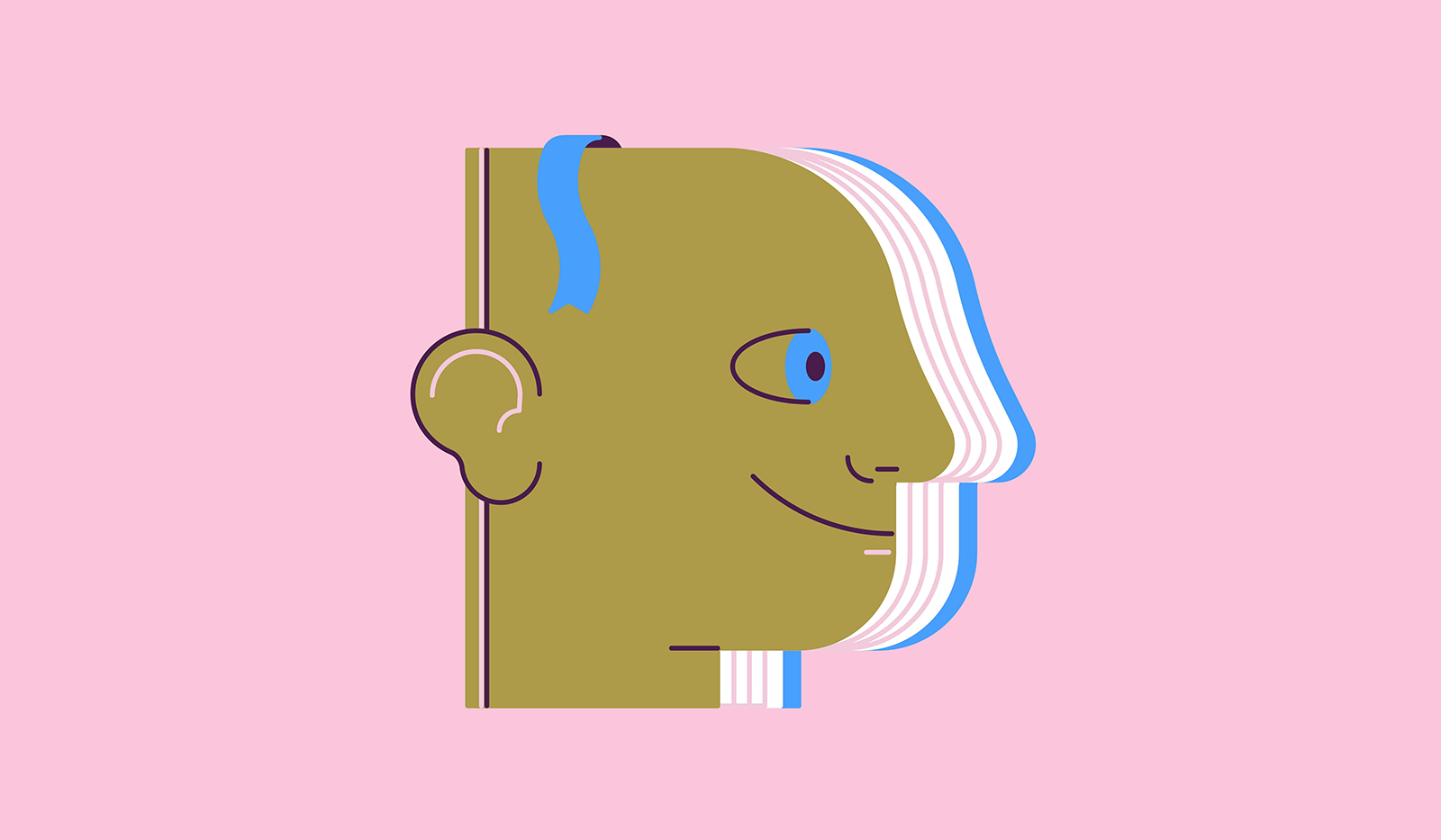 As a qualitative strategic researcher at Haystack, Geertrui Vannoppen keenly observes people and patterns, and uses those findings to draw tangible conclusions for brands. But how did Geertrui end up at Haystack in the first place?

An early awareness of empathy, culture, and bias
Even as a student, Geertrui was a real people person. An idealist with a curious streak. As a high school senior, she spent a year in Ghana on an exchange programme. Fascinated by the anthropology and semiotics of the African continent, she enrolled in African Studies at Ghent University. From there, an Advanced Master's Programme in Culture & Development Studies at KU Leuven matured into a Doctorate, which brought her back to the country she loved so much. But her Doctorate also made her realize she needs variety and momentum to thrive in her career. And so, that's what she set out to find.
The way into market research
When she stumbled upon an IPSOS job posting referencing travel and international experience, Geertrui was instantly intrigued. At IPSOS, Geertrui learned the ins and outs of qualitative market research. She travelled the world, immersing herself in large-scale strategic market research projects in different industries, from Heineken to healthcare and back. After four and a half years, she moved on to Kantar Public, where she got acquainted with the public realm. But after a while, she found herself missing getting her hands dirty and sinking knees-deep into research. That's how she finally docked at Haystack Consulting. After all, digging deep is what we like to do most.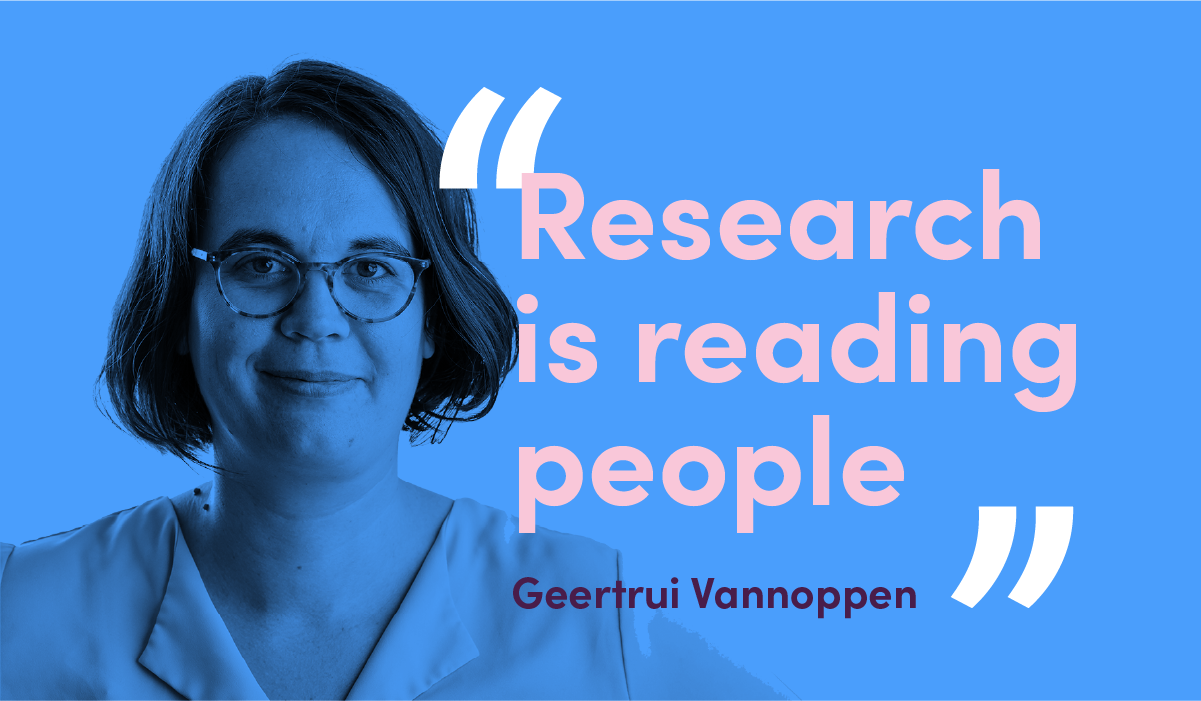 It's all about context
In Haystack, Geertrui finds a more flexible, less hierarchical, and more hybrid base for her work. She can work across qualitative/quantitative fault lines and foster the unique strengths she's developed over the years. Geertrui brings strong observation and immersion skills, a background in ethnographic fieldwork, a passion for storytelling, and experience in both commercial and public realms to the table. Her guiding principle? Context is everything.
Of course, the COVID-19-pandemic has forced us to rethink how we connect. Focus groups and interviews could only be conducted virtually for a while, which showed a few unmistakable benefits. "There's the notion of self-ethnography — asking consumers to self-reflect on specific patterns or habits they have. Through photos, videos, and instant digital notes, researchers can get an exceptionally close and real-time look at how people experience a product," explains Geertrui. Still, Geertrui prefers doing things face-to-face.
"My experience in multicultural research has taught me how valuable it is to be in the room, on the ground," she says. "There are always contextual cues you won't pick up on or won't even know are relevant when working remotely. To me, research is about reading people."
She'll go as far as to walk into a local supermarket to gain insights into relevant cultural thinking patterns. "Where is a product placed? In which aisle? What other products are placed near it? Which colour codes are used for this particular product category? The answers to these questions tell me a lot about how a product is perceived in a particular place."
An effortless match
Geertrui's devotion to context meshes well with two foundational Haystack Consulting principles. First, there's consultancy.
"By co-creating with a brand and building a real partnership with them, we get to know them and their consumers inside and out, which leads to better recommendations," Geertrui says. "It's about knowing what they've already tried, what didn't work, and what they're looking to try next." That, too, is context.
And then there's Haystack Consulting's unique focus on sensory experiences. As people, we use our senses to navigate the world. Much like Geertrui can draw tentative cultural conclusions from how a supermarket is arranged, consumers experience the consumption of a product in many ways.
"By digging into the different sensory experiences a product evokes, we can extract more profound information, and therefore create more meaning."